August 7th, 2014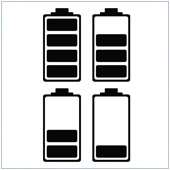 The laptop has become one of the more reliable tech tools at a business owner's disposal. These mobile computers allow us to take the office with us when we are on the road. The only problem is, their usefulness often hinges on the battery power. If you have a laptop, it's highly likely that you've experienced the battery running low while using it. Should this happen to you again, there are a few things you can do to preserve the remaining battery life. Here are six.
1. Adjust the brightness of your screen
A brighter screen will cause your battery life to decrease faster. If you are running low on power, try turning the brightness of the screen down as low as it can go while still remaining visible.
Read more.