October 2nd, 2014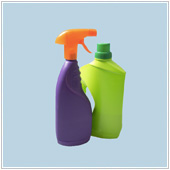 Chances are good that if you look down at your keyboard, or at your monitor, or even at your most used mobile device, one of them will be a little dusty and grimy. It really is inevitable that your computer or devices will get dirty and therefore it's important that you take steps to keep them clean. But do you know how to go about cleaning your devices?
Cleaning desktop monitors
The monitor on your desktop is what many people spend the majority of their days in the office looking at. A clean monitor makes it easier to see your desktop more clearly. The best way to clean your monitor is to turn it off first, then take a microfiber cloth (these can be purchased at many optical stores as well as computer stores) and gently rub in a circular motion.
Read more.