September 4th, 2014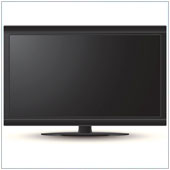 Businesses today rely heavily on technology on a daily basis. And regardless of the industry you're involved in, an essential piece of hardware is the computer monitor, whether used at work or in the home. While computer monitors come in a variety of shapes, designs, and colors, did you know that they can also be categorized broadly into three different types based on the technology used to make them?
CRT (cathode ray tube) monitors
These monitors employ CRT technology, which was used most commonly in the manufacturing of television screens. With these monitors, a stream of intense high energy electrons is used to form images on a fluorescent screen. A cathode ray tube is basically a vacuum tube containing an electron gun at one end and a fluorescent screen at another end.
Read more.